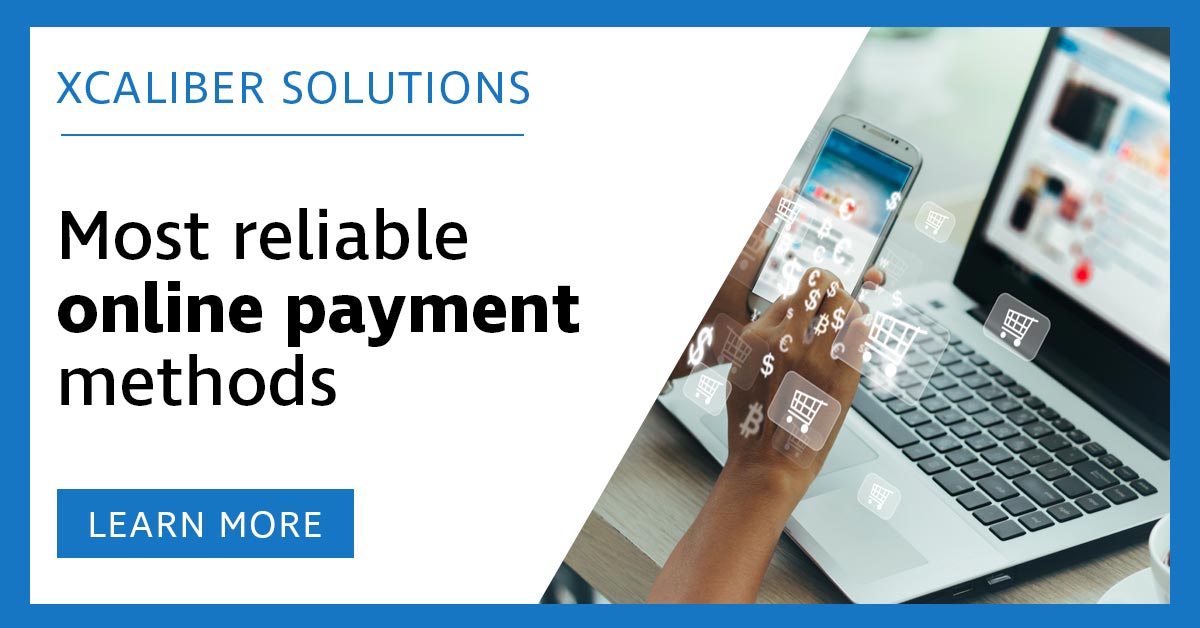 When you decide which online payment methods to choose for customer checkout, consider opting for the most reliable online payment methods to add security and convenience. Having trusted payment options helps you build trust with consumers, safeguard their personal details, and protect your business. Consider the following information to help you decide which to choose.
The Most Reliable Payment Types
There are many ways to pay online, but some are less safe and reliable than others. Consider these top options to help you propel your business to success and give you and your customers peace of mind.
PayPal is one of the most accessible and trusted payment methods out there. They offer their customers buyer's protection, a wealth of options, and customer service. It's easy to connect for payment and set payment preferences. They even allow payment backup methods to reduce denied transactions and offer customers more payment options. For example, if there isn't enough money in the customer's account, they can connect to another card or bank to cover the difference. PayPal also has plenty of safety features in place, making it a top choice for preferred payment methods online.
Credit cards are one of the oldest and most trusted forms of payment for online transactions. The card provider can insure or protect purchases and payment information. They also offer rewards for customers to entice them to use them for everyday purchases. Customers love sellers who accept most major credit cards.
Debit cards are quickly becoming the most popular payment method. They are directly attached to a bank account and allow seamless transactions without carrying cash. When it comes to online purchases, they provide easy ACH transactions. Most banks also protect debit transactions for extra protection.
Accepting payments from digital wallets and services like Apple Pay is a modern and effective way to attract more customers and offer secure payments, much like using a debit card without actually having a card. Payments are carried out via an electronic signature unique to each transaction.
Consider accepting these trusted forms of payment to encourage more purchases and provide each party with protection and versatility.