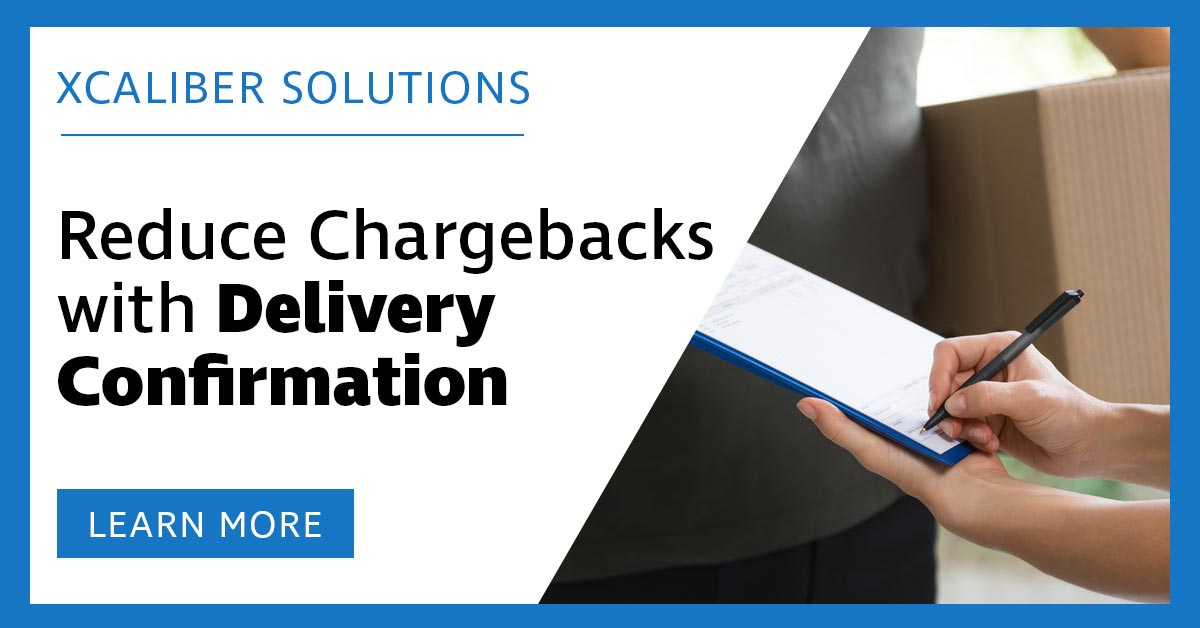 Keeping chargeback costs to a minimum is essential to the bottom line of your business.
And it can be a significant challenge to stay ahead of the numerous causes of chargebacks and their associated Reason Codes.
But one simple step that can help is to use one or more of the many systems of delivery confirmation now available.
"Merchandise not Received" Chargebacks
From the point of view of the major networks, a chargeback filed because a customer claims not to have received the goods they ordered and paid for will be processed under Reason Codes 30 (Visa) or 4855 (Mastercard).
Both of these are described as "merchandise not received", or not received by an agreed delivery date.
It sounds simple enough.
But in practice, there are a number of distinct causes that may give rise to such a claim.
The Problem of Friendly Fraud
It may indeed be that the merchant did not dispatch the goods at all, or not on time, having billed the customer's card. And genuine claims of this kind are relatively easy to address.
Much more serious, though, is the problem of so-called "friendly fraud", whereby customers dishonestly claim not to have received goods.
The Different Types of Delivery Confirmation
Delivery confirmation can go a long way in helping to challenge friendly fraud claims, which are otherwise notoriously difficult to disprove. But it's important to understand the different types of confirmation available and the limitations of each.  
1. Simple Delivery Confirmation
The most basic service offered by shipping carriers is a simple confirmation of successful delivery. But this means only that the carrier believes that the package was delivered to the customer's mailbox or doorstep.
In some cases, a photo may be emailed to both you and the customer confirming this, but there is still no guarantee that the package ended up in the safe possession of the customer – and therefore only limited protection against friendly fraud.
2. Signature Required
Better by far is to use a delivery requiring a customer signature on receipt of the goods.
If the customer is not a home, a card can be left advising of the unsuccessful delivery attempt and giving instructions for the customer to collect at their convenience.
Such a system offers good protection against friendly fraud, and also protects the customer if a signature given does not match that on the payment card used for the transaction.
Another option is to give customers at checkout the option to specify alternative instructions for delivery – for example, "leave with a neighbor at number xxx".
3. Use a Tracking ID
Most major carriers now offer the use of Tracking IDs and while not in themselves a defense against friendly fraud they can help reduce chargebacks.
This is because customers not infrequently file chargebacks merely because their goods have not arrived by the expected date – something which can often be avoided if they are able to track the progress of their package and manage their expectations accordingly.
Talk to the Experts
These simple steps can go a long way towards tackling "goods not received" chargebacks and friendly fraud. But they only form a part of the comprehensive chargeback reduction strategy you need.
So, for more details on exactly what to do, please contact us here.
Our experts will be pleased to help.