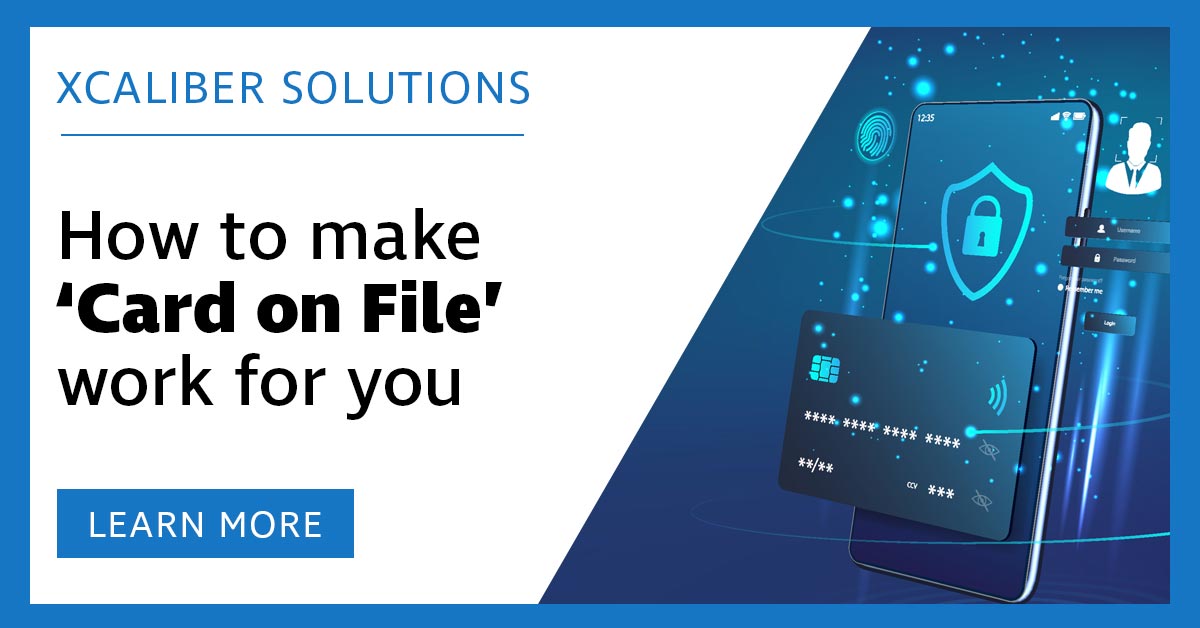 Card on file transactions – enabled by merchants' retention of customers' card details following a purchase – have been standard practice in e-commerce for many years.
It's how subscription and recurring payment business models operate. It's how Amazon's popular "buy with one click" option works.
And it's the only way in which digital wallets such as Apple and Google Pay can function.
Why Brick-and-Mortar Businesses are Now Turning to Card on File
Now, though, the card on file model is becoming increasingly popular with traditional brick and mortar businesses – a trend that has been significantly accelerated by the COVID-19 pandemic.
For obvious reasons, customers are now more than ever open to the idea of contactless payments, and a recent survey by the industry journal, PYMNTS.com, suggests that –
more than 67% of customers want to be able to order online for home delivery;
63.4% want to be able to order online for pick up in-store or curbside; and
60% want to be able to make contactless payments in-store.
Perhaps even more importantly, a third of customers (and more than 45% of millennials) say that the opportunity to pay in this way would likely impact their choice of the merchant.
How to Offer Your Customers Card on File
It's therefore commercially imperative for businesses to adapt rapidly to this "new normal", which seems likely to last for the foreseeable future and to offer their customers the maximum possible range of contactless, card-on-file payment options.
These may include –
upgrading POS terminals to allow customers to pay with contactless cards and digital wallets; and
adopting Visa's "click to pay" system – also supported by Mastercard, Discover and American Express – which allows customers to pay with a single buy button.
Security and Tokenization
But as convenient and reassuring as card on file transactions can be for customers, there is an obvious potential security problem in having merchants store their card details in large numbers – thereby presenting a hugely tempting target for cyber-criminals and fraudsters.
Fortunately, though, today's payment technologies provide a relatively simple solution.
Card-on-file EMV payment tokenization allows merchants to store a unique token (worthless if stolen) rather than full card details. Both customers and merchants then benefit from enhanced security, with no increase in check-out friction, and businesses will also enjoy lower compliance costs.
Find Out More
The bottom line for you as a merchant is that you simply can't afford to ignore the potential of card on file and contactless transactions.
So why not contact us here, and let our team of experts explain exactly what you need to do, and how to do it securely.