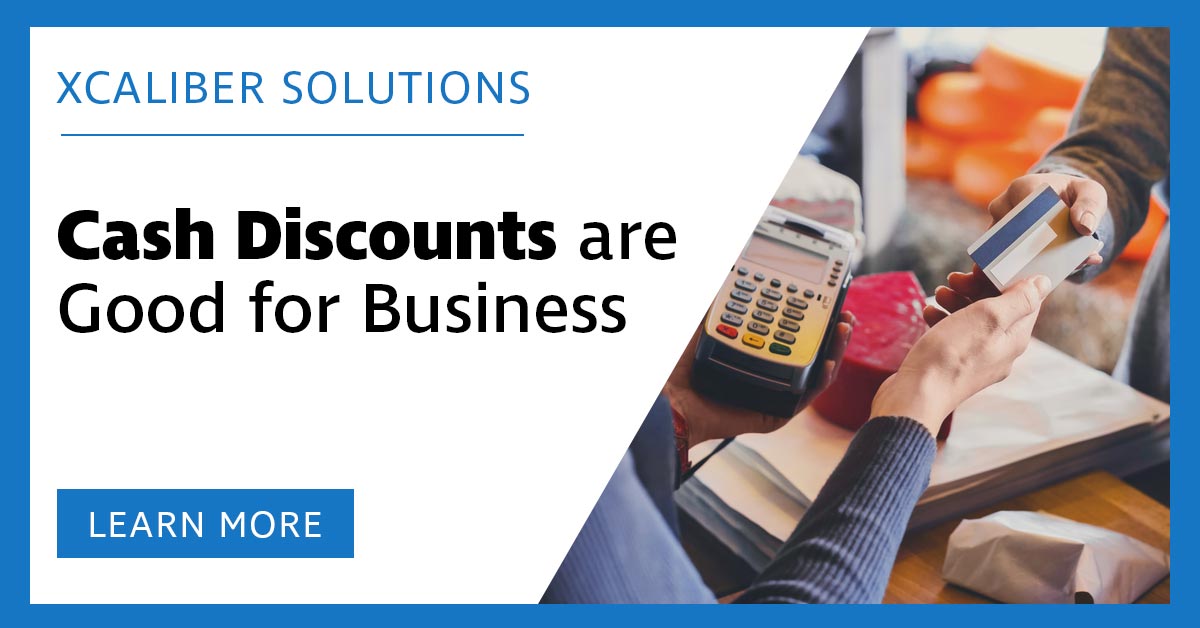 Offering customers a discount to pay with cash can be a smart move for some businesses – not least because of the savings in card processing fees.
But it's not a model that works for everyone.
And for all merchants, there's a right and a wrong way to go about it.
How Not to Reward Cash Customers
For those concerned about card processing fees, it's understandably tempting to try to pass these costs onto customers by increasing the price of goods or services purchased with a card – effectively giving cash customers a discount.
But this practice of charging more at checkout than the displayed price – known as surcharging – is illegal in some states. More than that, it's also not a great business plan.
No customer is going to be happy when hit with an unexpected markup, and they may well not visit again.
And there are also many businesses for whom even well-designed cash discounts are unlikely to be effective.
When the Cash Discount Model Doesn't Work
As long ago as 2016, a study for the Federal Reserve Bank of Boston valued the average cash transaction at a mere $22.
That's fine if you're a convenience store or any business that depends on the rapid sale of high volumes of lower-priced merchandise.
But if your business is about selling higher ticket products or services – say $100 or more – cash discounts will probably not produce much in the way of extra revenue.
Few people, after all, and especially not Millennials or Generation Zers, are inclined to carry much cash around with them these days.
And this trend towards cashless, contactless payments has only been accelerated by the COVID-10 pandemic.
The Right Way to Do It
That said, if you have the right customer base and pricing structure, a cash discount offer can be a great option.
Build your card processing costs into the display price of all your products and you will have no legal issues.
And these costs will be covered without any unpleasant shocks for your card customers.
The Advantages of a Cash Discount Program
Savings on fees are a significant benefit in themselves, particularly for lower-margin businesses.
But cash discounts can also help reduce your losses from chargebacks.
And perhaps most importantly, they're a great way to build a loyal following of customers who are grateful to be getting a bargain and eager to buy from you again.
Find Out More
Setting up a legal and effective cash discount program need not be difficult.
But there are some practical and technical issues that you need to be aware of.
So if you'd like more information about this opportunity, please contact our expert team here.
We'll be happy to help.