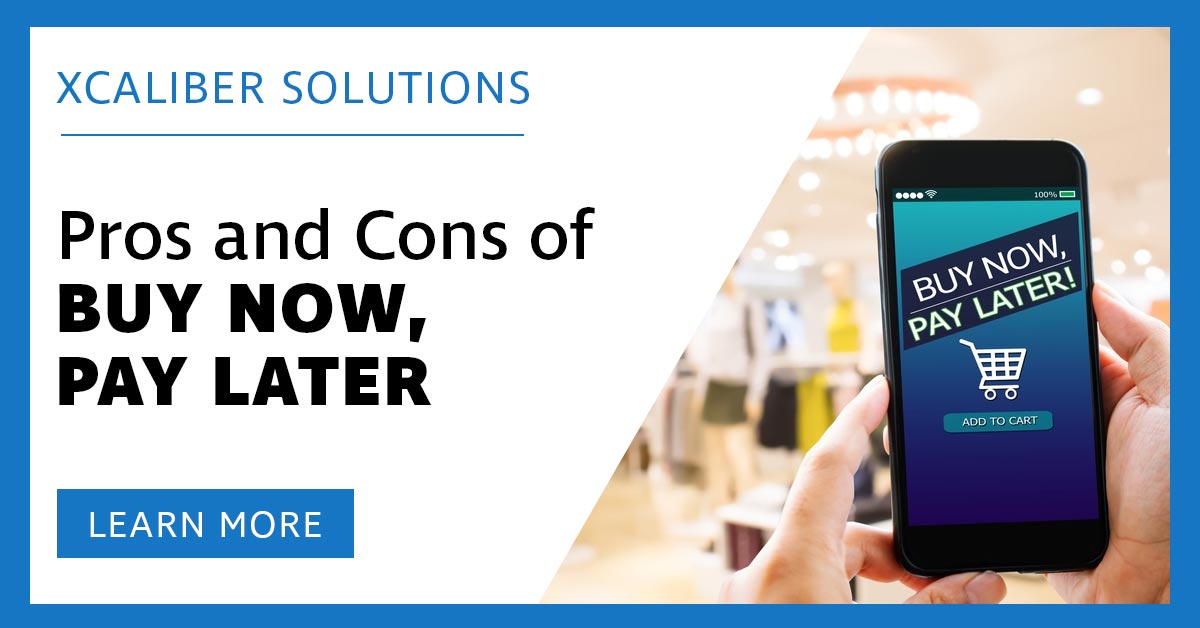 Buy Now Pay Later (BNPL) is generating a lot of buzz at the moment, but it's really just a reinvention of the old-fashioned installment plan (AKA layaway) — a method of doing business that has been with us since the nineteenth century, if not even earlier.
As a way of deferring the pain of parting with cash upfront – particularly in the case of bigger ticket purchases – it's understandably popular with customers.
And as such, many retailers are jumping on the bandwagon for fear of otherwise losing business.
The Risks and Benefits of Buy Now Pay Later
While it's perfectly possible for merchants to set up and run their own BNPL programs, this can be a considerable administrative burden, especially for smaller businesses.
This is why third-party service providers such as Affirm and AfterPay are becoming increasingly popular.
Typically, these firms work by paying you the merchant in full at the time of purchase – in effect lending the purchase price to the customer. This loan is then repaid to the BNPL provider in a series of installments, and there is no need for you as merchant to do anything more.
More Sales – But at a Cost
The attraction of this arrangement is that it makes your product or service available to customers who might not be able to pay the full price right off the bat, or those whose credit rating makes them unable to access other sources of financing.
The downside is that the third-party service providers will charge you a fee of typically between 2% to 8% of the purchase price concerned.
And whether this makes commercial sense or not will, of course, depend on careful consideration of whether the extra sales you may make will be sufficient to outweigh the reduced profit on each transaction.
Account Takeover Fraud
Like any other transaction, BNPL arrangements have their own particular fraud vulnerabilities. And account takeover is the one you need to be aware of if you're contemplating doing business in this way.
Essentially, bad actors will look to take over the accounts that legitimate customers have established with BNPL providers. And once having done so, they are able to make purchases which the real customer will not find out about until hit with a bill from the provider.
Fortunately, most BNPL contracts exclude merchants from liability in these circumstances – a point you should check carefully – but you may still suffer considerable reputational damage.
Talk to Us
In the end, it must be a commercial decision for you as a merchant to decide whether the potential benefits of the BNPL model outweigh the costs and risks.
But if you would like to talk through the detailed implications of your decision, and the precautions you need to take, then please contact us here.
Our experts will be happy to help.