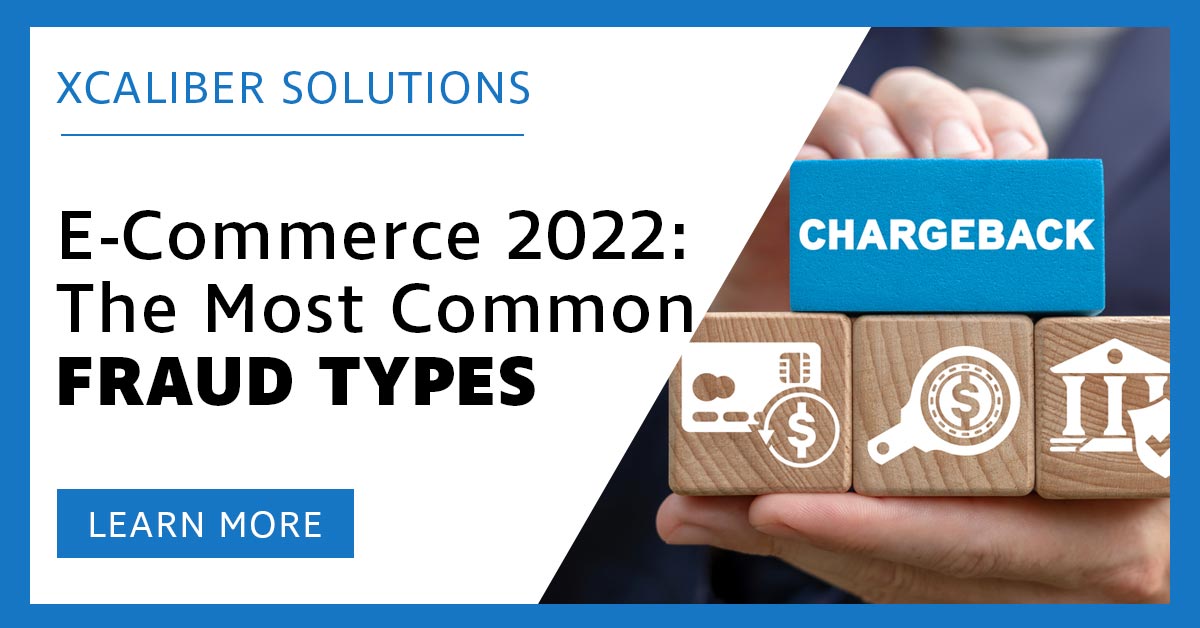 Sadly, customer and third-party fraud is something that all businesses have to contend with. And despite huge advances in prevention technology, it seems that bad actors are often still a step ahead of honest merchants.
But as surprising as it may seem, industry studies suggest that many businesses do not even know the types of fraud to which they are most susceptible – information that is indispensable if you are to tackle the problem effectively.
Why New Technologies Are Not a Complete Answer
"Old-fashioned" frauds such as outright card theft or data hacks are still prevalent, but new protocols and technologies such as 3D Secure 2.0 and biometrics have been very helpful in reducing their impact.
There are less obvious frauds, however, that remain difficult to combat.
Particularly as the major networks continue to deliberately gear their regulations and policies towards the customer.
The Common Frauds You May Be Missing
So here are some of the most common types of fraud that merchants report.
Chargebacks
Chargebacks are so common that you may not necessarily think of them as a type of fraud. And it's true that there are many quite legitimate chargebacks, which are best reduced by the implementation of sound business practices, particularly with regard to shipping and returns policies.
But unfortunately, there is always a proportion of customers who have no cause for complaint yet who will file a chargeback as a simple means of avoiding payment. It is difficult, though not impossible, to tackle this problem, and success requires both a close analysis of your particular businesses' chargeback patterns and a robust strategy for contesting suspicious chargebacks.
Friendly Fraud
Instances of so-called "friendly" fraud often look similar to illegitimate chargebacks, but bad actors in these cases prefer to take advantage of generous "no questions asked" returns policies rather than begin a formal chargeback process.
As such, friendly fraud is both harder to detect and contest than a chargeback unless you are prepared to put in place rigorous policies that may lose you the business of genuine and potentially valuable customers.
Technology is of little help, and the only real way to tackle the problem is through the meticulous recording and analysis of all returns and complaints.
Thorough staff training is an essential element of this process.
Identity Theft
The commonly heard term "identity theft" is really a catch-all that includes such things as the direct theft of payment card details, the hacking of merchant or third-party databases, the hacking of email addresses, and the hijacking of accounts on online platforms such as Facebook (Meta) or Google, particularly those which store customer passwords.
Fraudsters who engage in large-scale identity theft are typically sophisticated actors and a robust technological solution is essential to combat them effectively.
Attacks by Bots
Bot attacks are perhaps the fastest-growing type of online fraud, and there are numerous types of malicious bots out there. From the point of view of the average merchant, however, the use of bots for the mass testing of stolen cards is probably the commonest concern and can lead to significant losses in transaction fees even if no higher ticket sales are authorized.
Again, a technological solution provided by experienced professionals in the field is probably the best defense against this kind of fraud.
Contact Us
Awareness of the different types of fraud is essential to the protection of your business, but it can be difficult to keep up with the constantly changing threats – let alone put in place the necessary defense systems and protocols while coping with the daily demands of running a business.
The right advice is essential to success.
So if you need any help in working out exactly what you need to do, please contact us here.
Our experts are ready and waiting to help.